Junior Benjamin King sued DePauw after being investigated by the Sexual Misconduct Hearing Board and suspended from the university.
In a complaint filed with the federal court, King said he received an unfair hearing with the Board and was wrongfully punished.
The document said that the campus climate around the time of King's dismissal "made it impossible for him to receive a fair and impartial hearing." "The case became a matter of 'justice' for victims of sexual violence instead of a question of what occurred between King" and another individual, the petition stated
Confidential settlement.
Attorneys: Matthew M. Boles, Adam C. Witosky, Parrish Kruidenier
 

At 4 a.m. on Sept. 7, 2014, the university police notified John Doe that he was accused of sexual misconduct against a fellow student in the same dorm. Doe was immediately expelled without a hearing, without seeing the evidence, and without an investigation following an appeal. Doe's Title IX rights, along with his Fourth, Fifth, and Fourteenth Amendment rights, were obstructed. In all, Doe found that his due process rights were violated on seven counts.
As of March 23, 2016, all claims were dismissed.
Attorney: Saeed & Little, LLP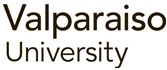 Valparaiso University student who claimed he was illegally expelled in September 1993 after he was accused of sexually assaulting a female student. The student, whose name has never been released and who is identified in court papers simply as John Doe, admitted having sex with the woman but maintained it was consensual.
Doe filed suit Oct. 1, 1993, two days after he was forced to leave the school, contending university officials were biased in favor of the woman. He also claimed an administrative hearing that decided his fate was unfair, and accused university officials of defamation, fraud, intentional emotional distress and breach of contract.
The $12 million suit dismissed before it even went to trial.
View the article in NWI Times
Attorney: Burke Costanza & Carberry LLP