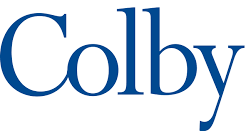 A Colby College senior who was found guilty by a campus disciplinary panel of sexually assaulting a female student has sued the Waterville school in a bid to clear his name and regain his scholarship.
Kevin Millien claimed that Colby violated its judicial procedures in the case.
"Colby has branded him as a sex offender and that is going to follow him academically, professionally and personally the rest of his life," said his lawyer, Michaela Murphy of Waterville.
View the article at Bangor Daily News

Maine Supreme Court affirmed trial court's ruling that the school did not breach its contract.
Former University of Maine Football Players Paris Minor and Stefan Gomes, who were suspended from UMaine for their involvement in an alleged off-campus sexual assault against a fellow student. They filed a second lawsuit against the University at U.S District Court in Bangor.
The complaint alledged that UMaine's Conduct Code Committee denied Gomes and Minor due process and conducted its investigation, hearing and appeal in bad faith while finding them responsible for violations of the UMaine Student Conduct Code.
Ruled in favor of university on all counts.
View News Article in Bangor Daily News
Attorney: Richardson, Whitman, Large, and Badger.