New Jersey and New Mexico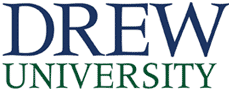 Student Kevin Parisi was never charged with any crime related to a sex assault claim by another student, and the school ultimately found him not responsible. But he says the school's investigative practices was punishment in itself and derailed his college experience and future livelihood.
Case Pending
Story in NJ.com

Washington Examiner

Attorney Solomon Rubin, Law Offices of Jan Meyer
Former students of William Paterson University who were accused of raping a student on campus last year have filed a lawsuit against the school, alleging that they were falsely arrested, maliciously prosecuted and subjected to civil-rights violations that left them with ruined educational futures and permanently tarnished reputations.
Full story in North Jersey.com

Via New Jersey Law Journal: "Their suit claims that William Paterson is in violation of Title IX for failure to grant them due process based on their gender. They also brought claims under 42 U.S.C. 1983, 1985 and 1985 and the New Jersey Civil Rights Act. Williams claims she suffered emotional harm from witnessing the deprivation of rights inflicted on her son."

Charges dismissed against five students at New Jersey's William Paterson University who had been accused of kidnapping and sexually assaulting a female student at a dormitory after a grand jury refused to indict them. ABC7NY.com
 
Three students sued the university for failing to thoroughly investigate the case before imposing sanctions. The investigators supposedly failed to interview witnesses that would have lead to an innocent verdict in the internal university hearings.
Attorney: Bleus & Associates LLC